Intermittent rain couldn't dampen the enthusiasm of 138 golfers who participated in the second annual "Hunt of a Lifetime" tournament sponsored by the New York Conservation Officers Association on July 8th. The tournament raised $21,000.00 for the "Hunt of a Lifetime" organization and will enable four or five youngsters with life threatening illnesses to go on the hunting or fishing trip of their dreams.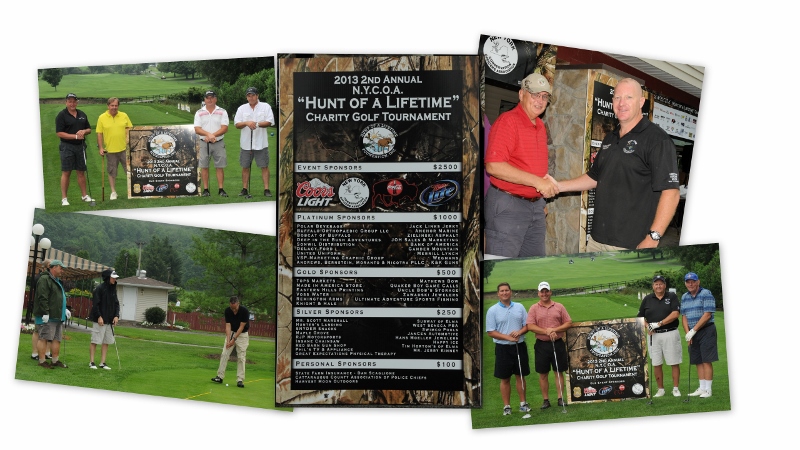 The cost of running the tournament is covered by the entry fee that each golfer pays to participate in the tournament. To raise the funds for the "Hunt of a Lifetime", NYCOA depends on money raised by donations and sponsorships. For this year's tournament, Miller Beer, Coors Beer and Coca Cola of Buffalo were the major corporate sponsors at the $2500 level. Other levels of sponsorship include Platinum at $1000, Gold at $500, Silver at $250, and Personal at $100. A total of 53 business and individuals provided sponsorships for this year's tournament.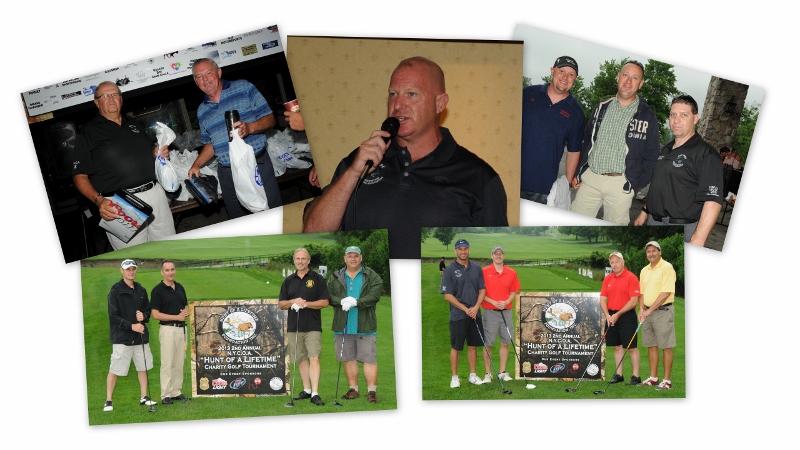 Additional money is raised at the event with Chinese auctions and a live auction which included a custom .308 rifle and a 12 gauge Versa Max shotgun from Remington Arms, a fishing trip from Ultimate Adventure Sportfishing and two Mathews bows.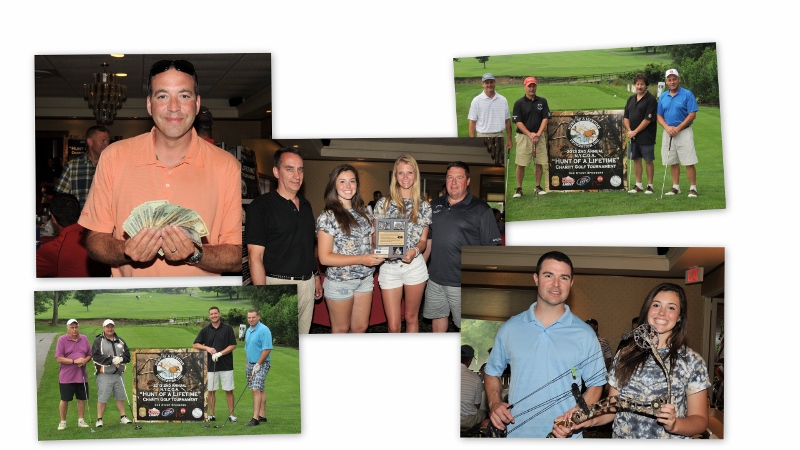 Playing in the tournament for the first time was New York State Assemblyman David DiPietro, who heard of the event through K&K Guns and was eager to participate. "I think it's fantastic," DiPietro said.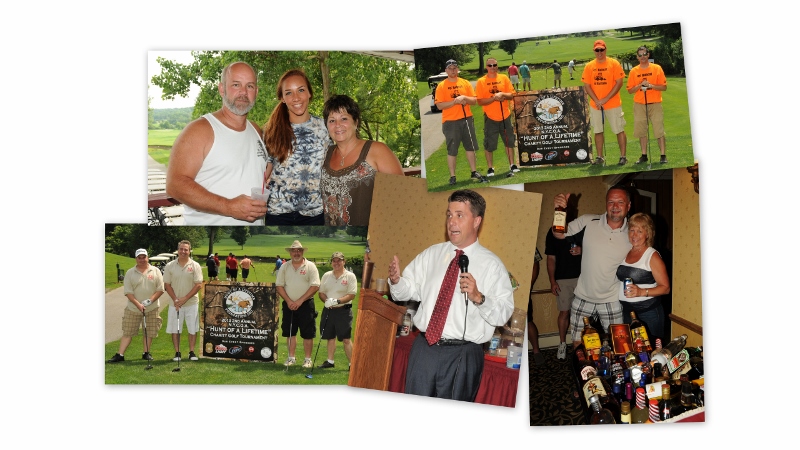 One hundred and thirty-eight golfers attended the tournament. The number of golfers is limited to 144, and they compete in teams of four, according to NYCOA Vice President Robert Peinkofer, one of the directors of the tournament.
An awards banquet and auctions brought the event to a conclusion.
This tournament has been held both times at the Byrncliff Golf Course and Resort in Wyoming County. "We feel very honored to have this tournament here officially for the second year in a row, said Lindsay Eddy, sales and marketing director for the Bryncliff. "We are very proud to have such a great tournament for a great cause."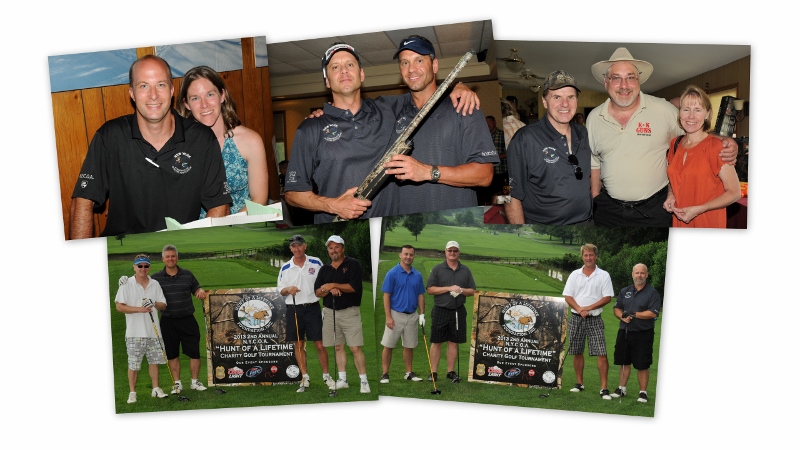 More photos from this event will be added soon.