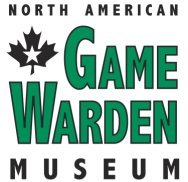 The North American Game Warden Museum is located at the International Peace Gardens. Visit this site and find out about the museum dedicated to the Game Wardens of the U.S. and Canada.++++++++

The North American Wildlife Enforcement Officers Association is an international, professional association of Conservation Officers from all over Canada and the United States. Visit their site for information and links to many natural resource enforcement agencies and associations.++++++++

International Game Warden magazine contains news and stories from around the world about the enforcement of the laws that protect our fish and wildlife and other natural resources.

The Natural History Museum of the Adirondacks has a mission to "ignite an enduring  passion for the Adirondacks where people and nature can thrive together and set an example for the world". Visit their website to find out all about this fascinating place and plan your visit. This is a great place for people of all ages to learn about the wildlife and natural resources of the Adirondack mountains.

 HuntFishNYOutdoors.com is a website dedicated to providing information on outdoor activities, news and events in Western New York and around the state and nation. We recommend it, and are confident that you will come to rely on it for comprehensive updates on hunting, fishing and other outdoor activities.

The Outdoor Pressroom is a site that is aimed at the "outdoor writer and communicator", but is a site that will be of interest to anyone interested in the outdoors. It contains articles from various sources on some of the most recent events in outdoor news. Check it out, we are sure you will find it interesting and informative.

The New York Outdoor News is a website and publication that contains comprehensive and up-to-the-minute news on all aspects of hunting, fishing and trapping in New York State. You can also find significant news from around the country. We highly recommend that you check their website and consider subscribing to their monthly publication to keep abreast of the latest news affecting your favorite outdoor activity.

WPSecurityLock is an internet security company that specializes in installing and securing WordPress websites. Their team has many years of experience and a wealth of expertise. They're constantly updating their security tools and testing new security plugins that are being released. You'll always get the most effective up-to-date security on your site. If you are running a WordPress powered website and have been hacked or need protection from hacking, WPSecurityLock can save your site. We highly recommend their services.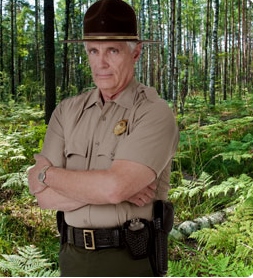 The website GameWardenEDU.org was created to serve as a resource for those interested in learning what it takes to become a fish and game warden in their state of residence. As a state-by-state guide to becoming a game warden with state agencies and the U.S. Fish and Wildlife Service, GameWardenEDU.org serves as the only resource of its kind dedicated exclusively to aspiring game wardens and conservation officers.
If you are interested in becoming a wildlife enforcement officer, the New York Conservation Officers Association highly recommends GameWardenEDU as the place for you to begin. You can find the essential information that you need to get started for every state in the union or federal service.