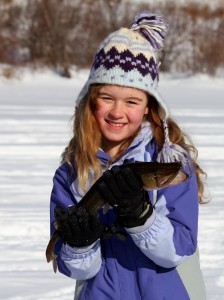 Each year, the New York Conservation Officers Association lends financial support to many youth activities. In a joint effort with the New York State Department of Environmental Conservation's Division of Law Enforcement, many of our ECOs participate by assisting with these events. One of our Association's primary goals is to see that the young people of our state are offered the opportunity to become aware of and to appreciate our natural resources. This objective is accomplished by our support of the outdoor activities that bring our youth in close contact with nature.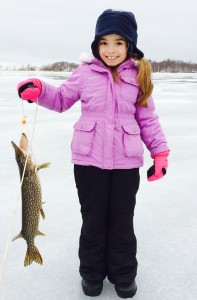 Throughout the year and across the state, there are many activities that we support with financial assistance and with the mentoring presence of our ECOs. This page is dedicated to keeping you updated on these events. Stop back often and click on the links below to view the reports on our sponsored youth activities.
Columbia County ECO James Davey Organizes Spring Youth Turkey Hunt (April 2016).
ECOs from Region 1 assist public with fishing event (Spring of 2016).
ECOs from Region 4 help with Ice-fishing event during winter of 2016.
ECO from Region 6 helps with Ice-Fishing event in Rome, NY during winter of 2015.
ECOs from Regions 7, 8 and 9 conducted Youth Waterfowl Hunts in October 2012.
Region 5 ECOs host a Youth Pheasant Hunt in Washington County in September, 2012. ECO Steve Gonyeau reports that a very successful youth hunt was held to benefit the young hunters in Washington County.
2nd Annual Old Forge Youth Fishing. ECO Russell Ritzel and volunteers conduct their second annual event with great success.
Region 6 ECOs in Jefferson County conduct their 3rd Annual Youth Turkey Hunt in April 2012. With help from members of the Northern New York Chapter of the National Wild Turkey Federation and funding from the Federated Sportsman's Clubs of Jefferson County and the New York Conservation Officers Association, Region 6 ECOs had another successful event with many of the young hunters harvesting their first turkeys. Thanks to all who dedicated their time to this great cause.
 Region 6 ECOs from Oneida and Herkimer Counties conduct annual Youth Turkey Hunt in April 2012.
Region 3 Officers host the annual Ulster/Greene Counties ARC Fishing Day. Thanks to all the volunteers who worked hard on this event.
 Region 4 Officers conduct Youth Pheasant Hunts. Thanks to retired ECO Jim Volker and his many volunteers for these very successful events.
1st annual Old Forge Youth Fishing Day. Thanks to ECOs Russ Ritzel and Jim Kerns for organizing and conducting this event. 43 kids had a great time!
Regions 8 and 9 conduct a successful Youth Waterfowl Hunt. Thanks to all the officers and volunteers who worked so hard to bring this event to some happy young hunters.
Region 6 ECOs participate in Oneida County Youth Goose Hunt Thanks to ECOs Ric Grisolini, Steve Lakeman and their fellow officers who made this hunt such a success.
Region 7 and Region 8 ECOs host the first annual Montezuma Youth Waterfowl Hunt in Seneca County. Thanks to ECOs Scott Angotti, Mark Colesante and Scott Sincebaugh for their successful coordination of this event.
Region 6 ECOs and NYCOA host the second annual Youth Waterfowl  Hunt – fall 2011. Many thanks to ECOs John Murphy, Eric Roderick, Mark Malone and Steve Bartoszewski for all their hard work and dedication to make this event such a success.
Region 6 ECOs and NYCOA host a spring turkey hunt for young hunters in 2011.
Region 6 first Youth Waterfowl Hunt fall 2010.
Region 6 ECOs and NYCOA hosted a spring turkey hunt for young hunters in 2010.

The Youth Conservation Program is one of the most successful programs supported by NYCOA for many years. It is organized and conducted by ECOs and volunteers each year in Region 1, Long Island. Click on the link to read about the development of this program.