Region 7
On October 12th, ECOs Scott Sincebaugh and Scott Angotti provided instruction to six young hunters as part of the 2nd annual Youth Waterfowl Hunt at the Montezuma National Wildlife Refuge.  The ECOs spoke to the hunters and their mentors about the hunt the next day and stressed the safety aspects of the hunt.  The following morning, ECOs Sincebaugh, Angotti, and ECO Mark Colesante met everyone at the Refuge check station and gave them their hunting assignments for the day.  During the hunt, the six young hunters shot a total of 18 ducks and 2 geese, with each hunter harvesting at least 2 ducks.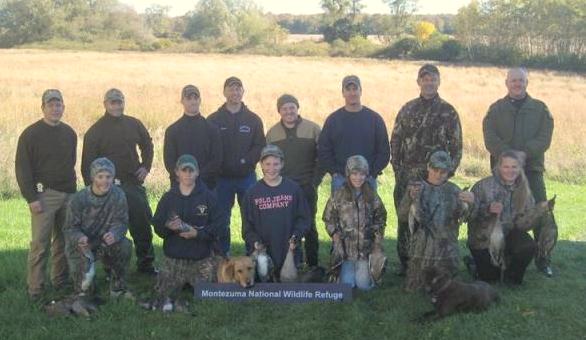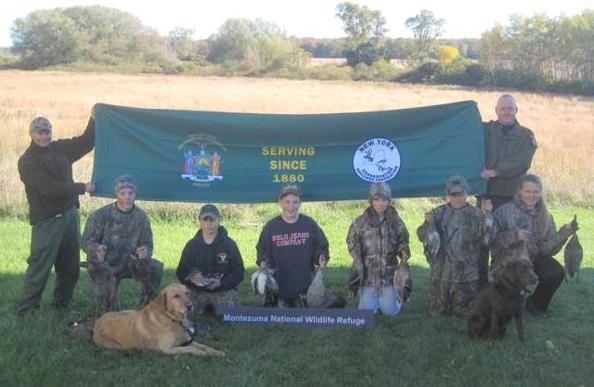 After the morning hunt was over, everyone met back at the check station for pictures and storytelling.  The program is made possible through donations from the New York Conservation Officer's Association, The Montezuma National Wildlife Refuge and the Seneca County Sportsman's Federation.  Through the generosity of the sponsors each young hunter received a box of shells, six mallard decoys and food during the event.
Region 8/9
Two successful youth hunts were held this fall.  The New York Conservation Officer's Association (NYCOA) sponsored its Annual Youth Pheasant and Waterfowl Hunts.  The Youth Pheasant Hunt and the Youth Waterfowl Hunt are annual events coordinated by DEC Police in Regions 8 and 9.  Young hunters, under 16 years of age, are given the opportunity to participate in a guided hunt led by local conservation officers and sportsmen.  Breakfast, lunch, door prizes, ammunition and pheasants are provided.  In addition, a firearms/upland game bird hunting safety course and a waterfowl identification class are held prior to the hunts.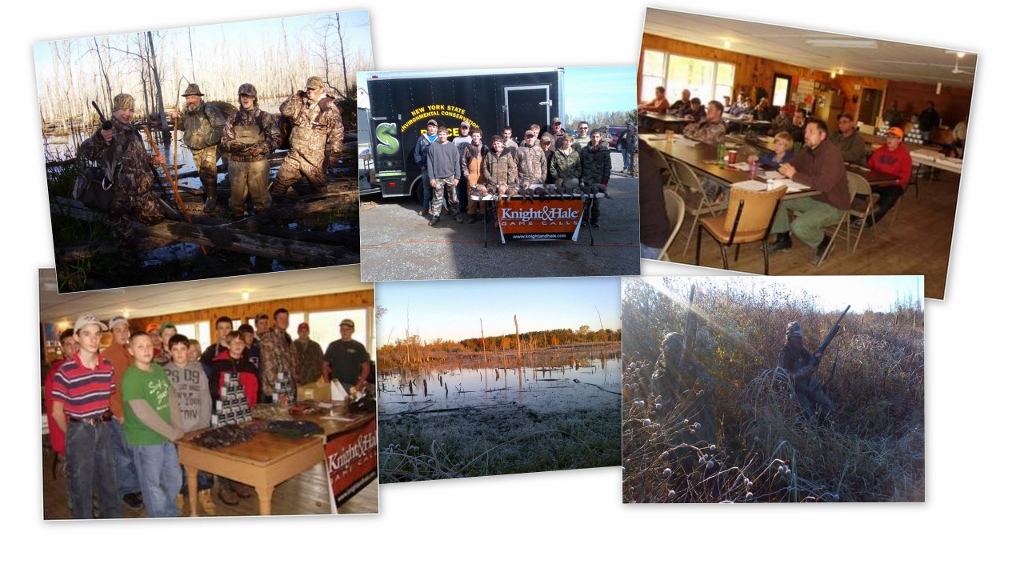 Designed to provide the next generation of sportsmen and women with a safe and rewarding outdoor experience, these events are guided by ECOs and dedicated sportsmen volunteers and emphasize the importance of safe hunting practices and conservation stewardship.  These events offer youth hunters a unique opportunity to spend time afield with experienced adult hunters and help to foster the necessary knowledge and skills that will help the next generation of sportsmen and women become safe and responsible members of the hunting community.  Twenty youngsters participated in the waterfowl hunt held at the Tonawanda Multiple Use Area on Saturday, October 13th, and 12 young hunters participated in the pheasant hunt held at Pheasants on the Flats in Batavia on Sunday, October 14th.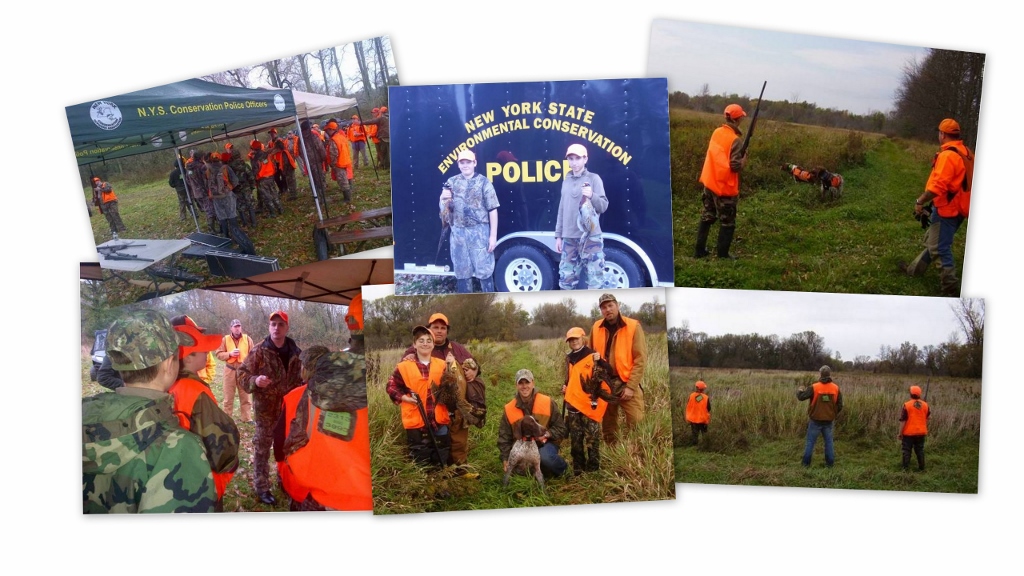 ECOs Scott Marshall, Jim Hunt, Roger Ward, Nate Ver Hague, Paul Kroth and Rick Rauscher assisted the kids in both hunts.  ECO Carl Gill and Lt. Josh Ver Hague assisted with the waterfowl hunt.